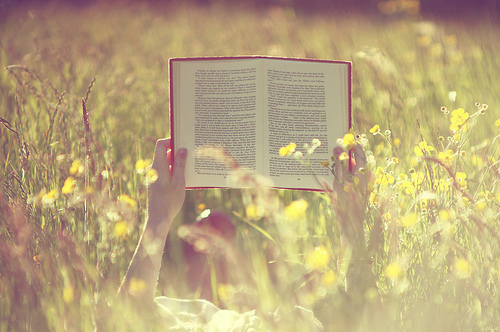 I chose to live in the spiritual world. If I could transcend beyond the physical aspects of this life, 24/7, I would. I am definitely one of those believers who can't wait to get to heaven. I just want to be with God all the time. He is so GOOD.
It is often said by people in my family that I live in my own world, a world that doesn't make sense to them. For me, it is my attempt to live spiritually NOW. Many people hide their spirituality and consider it a private matter and some showcase it as a trophy for all to see. I try to live it. The hard part is the physical aspect. There is no denying that I am a human being, though some may debate it. Even so, I strive daily to be filled with the goodness of God. Wherever I find Him, I dwell there. It is such a satisfying place to be. Some have called this escapism, as it may seem that I am trying to leave the issues of my life and run to another time and place. I see it differently.
I do live this life. I carry the responsibilities of my family, I run a business and take on responsibilities for other people, I dive head first into the issues that arise from raising teenagers, and I minimally maintain some participation in politics, community, and world news. The thing is, when I find God on my journey, I pause and soak Him in. If He is in a book or a movie or a song, I will dwell there and let Him fill me. One of the best things I read yesterday was in the Acknowledgements written by the author of the book I had just finished reading. Her final words as I closed the book were these:
"Thank you, sweet Jesus, for giving me the love of words and the gift of writing them. May they always make you smile. I give you all the credit and the glory, Amen." -Lynette Eason  No One to Trust
You see, this author had her heart set on pleasing the Lord when she wrote the book. It wouldn't surprise me if she prayed for guidance as she wrote it. And when she was finished her heart was hoping that Jesus smiled at the words she wrote. THIS is what I am talking about- living in a spiritual world. Living for Jesus in our daily walk.
"Delight yourself in the LORD; And He will give you the desires of your heart." Psalm 37:4
When I obey a nudge in my heart and act on it, I am also quite satisfied. I don't have a list of things I want to accomplish in this life. I know I want to write books but other than that I just live each day as it comes. So when I get this overwhelming desire to "do something" I just do it. The end result is usually very rewarding. For instance, I once got a nudge to plant pretty flowers for someone. I did and the reward came back multiplied. Every time I see these flowers I am reminded of how beautiful God is. I smile every time I see the pretty colors and I am just filled with love for God that He had me "do it."
When I cook for someone and they eat it all up with groans of enjoyment, I smile knowing God had this in mind and I am so happy.
Spending time in my world, I fill up on God. I am renewed, restored, and ready to walk the life of faith in this physical world.
Sometimes, the two worlds collide and what a shock to my life that is! The way they collide is when I have allowed too much time between filling up on God. When I get too busy and day after day goes by, I starve the source of strength in me. I notice this only after the collision when I find myself screaming and losing control. It is always a red flag for me alerting me to seek out my Lord. I run to Him, first in repentance, then in prayer for renewing. Then I try to remember to take time each day for Him. This is essential to living the spiritual life now.
I do believe God intends for us to enjoy this physical world. There are different interpretations of enjoyment however, and each of us seeks out our own way. Today I am on a mission to find God in everything. So far I see Him in the colors of the landscape around me, the sounds of birds and squirrels outside, and I hear Him in the voices of those who sing for His glory.
May you find the goodness of God today, this is my prayer.